Over the years
Bar Seating for
Night Club
Restaurants
Food Halls  
Hospitals
Pads for operating theatres for back operations
 small pad for rest arms while for delicate eye surgery
large triangular cushion to keep legs apart after Hip operations
Mattress covers
Small mattress cover for day cares, that had to be fire retardant and anti bacterial as they had to be disinfected every day.
Pads and covers for the bungy bullet
Boat Seats for the Jet Boat at ski and surf
Bar Stool, foot stools and ottomans'
Motor bike Seat covers
Vinyl truck canopies
Caravan/Motorhome  seat and back

Installing hood on
MG
Triumph
Datsun
Sunbeam
The other common Repair was replacing the Clear plastic vinyl (Vybak) in the rear of the soft top as they had become hard sometime they had cracked or hard to see out of.
Sun Roofs
Sunroof installer for
Skylark pop top Sunroof and the Perspex sliding sunroofs
Skylark are unfortunately no longer around
Britax pop top Sunroofs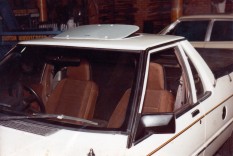 Repairs to Britax and Tudor Webasto Sunroofs Vinyl sliding sunroof, both Britax and Tudor Webasto have been taken over by Webasto Hollandia.
Unfortunately the reason for so many Repairs to the Sliding Vinyl sunroof (rag top sunroof) due the breaking into the cars the vinyl and Headlinings was cut to break in to the car,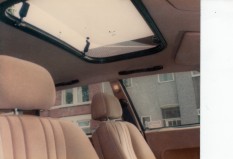 More unusual jobs
Wheel chair for a small dog
Bench Seat and door panels on a hearse for a family car
Kick boxing Bags
Rochdale Olympic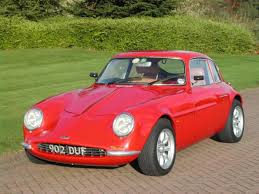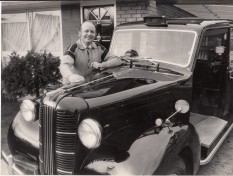 Nova Kit Car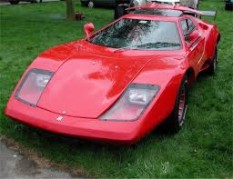 Heinkel Kabine